Roaring Twenties at the Savoy
March 3 @ 6:00 pm

-

11:30 pm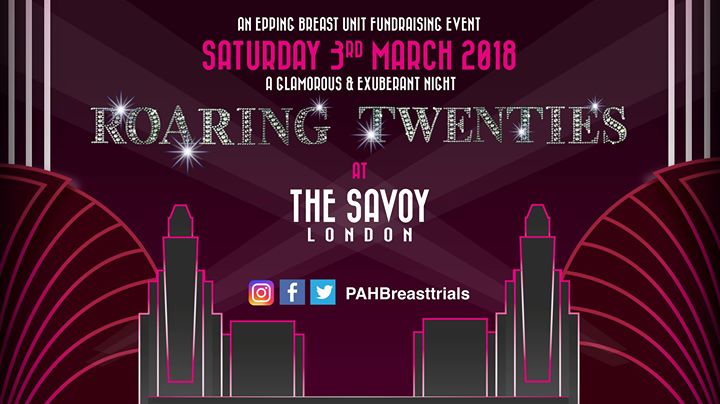 Take a step back into the Golden Age and join us for our exuberant #flagship event of 2018 at the iconic #Savoy #Hotel, London on Saturday 3rd March. Remembered as the Roaring Twenties, the era was famous for glamour, decadence, intrigue and jazz during a period of economic prosperity. For the evening we invite you to revive your inner 1920's spirit, dance the night away and enjoy the twenties themed entertainment.
With the Savoy Head Chef Holger Jackisch cooking alongside other accredited chefs, Anton Edelmann, Adam Byatt, Jacob Kenedy and William Curley, this very special evening will also celebrate Mr Ashraf Patel's 25 year anniversary with the #NHS.
Dress in your best, enjoy the wines and dine in one of the most famous #hotels in the world.
Tickets & further information: 01279 827857 & victoria.gerlis@pah.nhs.uk #roaringtwenties #london