Epping Breast Unit takes on the Royal Parks 2018
October 14 @ 8:00 am

-

12:00 pm
Event Navigation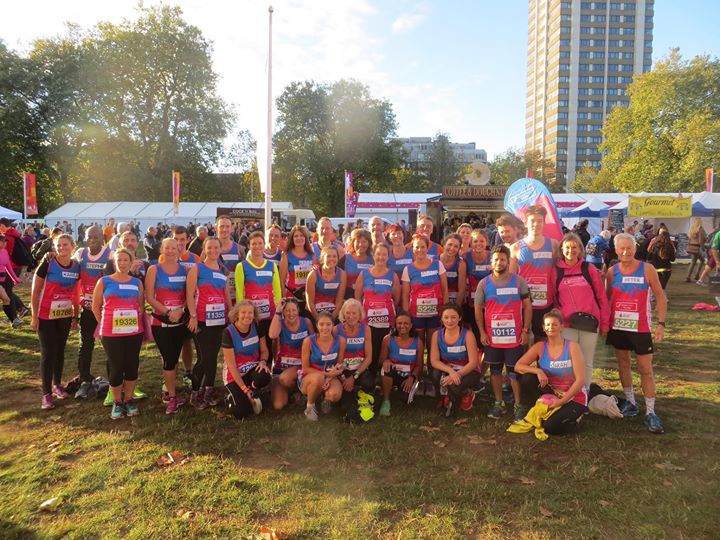 Could you run the half marathon to support the Epping Breast Unit on Sunday 14th October?! For the seventh year, the Breast Unit has places for the Royal Parks Half in London, a 13.1 mile (very flat!) run through some of the most beautiful parts of London! Mr Ashraf Patel, Associate Specialist in Breast Disease, has run three times – one year the same weekend as hosting a Bollywood Extravaganza to also raise funds for the charity!! If we can fill the other 49 places, Ashraf may run again this year too!!!!
We are looking for Breast Unit supporters to take on the challenge! Please share and ask friends, family or colleagues – the more the merrier!
If you are not able to run, we also need lots of friendly faces to join our cheering team for the day. We will be out in full force in pink, spotting runners at different points along the route! We will provide pink 'Beat It' t-shirts for you to wear on the day too 🙂 Our record last year was seeing a runner 4 times while they were running on the course.
There is also a food and festival area organised by the Royal Parks that is a great meeting point for before and after the run. The charity team will be there from 7:30am on the day!
Apprehensive to take on 13.1 miles?! Why you should give it a go:
– 40% of runners taking on the RPFHM are running their first ever half marathon too! You'll be accompanied by many other runners of all different abilities.
– It's so fun! The atmosphere on the day is amazing – from live bands, runners in fancy dress, thousands of people cheering from the side line, great sponsors, to running as a team of 50 in the same Epping Breast Unit running vest, it's a very enjoyable event 🙂
All funds raised are for the Breast Unit at St Margaret's Hospital, Epping and the Princess Alexandra Hospital, Harlow. Funds raised allow the Breast Unit to run programmes for patients affected by breast cancer, including Fabulous and Beautiful, Pathway MBV, Reflexology and an Exercise programme. Fundraising has also enabled the unit to conduct over 33 clinical trials for breast cancer and has led to the drugs getting approval by the FDA and the EU as standard treatment.
Nitty gritty details – we ask for a £50 deposit to join the PAH Breast Unit's Team and a sponsorship commitment of £300 for the 'Princess Alexandra NHS Trust Charitable Fund' by December 2018.
For payment of the registration fee, please contact the charity team between office hours (8am – 7pm weekdays). You can pay by credit or debit card over the phone, BACS or cheque as per below.
Charity Payment details:
BACS Transfer
Account Name: PAH NHS Trust Charitable Fund
Account number: 50113999
Sort Code: 20-37-06
Reference: 4D45 (Surname of runner)
Cheques
Please may cheques payable to the 'PAH NHS Trust Charitable Fund'
Please post cheques to the charity office:
Breast Unit
Birchwood House
St Margaret's Hospital
Epping
Essex
CM16 6TN
If you'd like to see photos of last year, please check out our Instragram @pahbreasttrials or our Facebook photo albums over the years. Lots of photos of very happy runners! If you're reading this and you have already run the Royal Parks with the Breast Unit, thank you!! If you'd like to run again, please just give us a shout 🙂
Any questions, please email Emma or Hayley at pahbreasttrials@outlook.com. Thank you to everybody that has signed up for this year's run so far. Please feel free to use this Event page to chat to other runners in the team